Presently, the sourcing, financing, and developing of climate projects across Africa and emerging markets is nascent and disparate. Many opportunities are not developed for lack of a proper economic model. Funding and expertise needed are not available, and the process of carbon credit verification is long and onerous.
In response to the current ecosystem, 54Carbon provides a holistic approach to identifying, developing, and monetizing climate related projects sustainably. Our process involves sourcing or creating projects from scratch, securing rights and financing, providing expertise and executional capabilities in the projects development, and efficiently developing the carbon offset or credit units.
Our interest ranges across project types including reforestation, afforestation, conservation, forestry management, mangrove, biodigesters, biochar, regenerative agriculture, offgrid solar and wind, marine carbon, and more.
While Africa and other emerging markets are not responsible for the majority of global emissions, they will suffer the consequences of climate change more than most. With its farms, forests, sun, energy, and youth populations, Africa can be a key player in the development of climate solutions.
But the process for developing and financing carbon sequestration projects is very inefficient. Most local groups, individual, organizations, and even companies don't have the expertise or funds to go through the rigorous and time consuming process of carbon credit verification. And many project opportunities are never recognized or developed in the first place, considering these limitations.
54Carbon aims to dramatically reduce the cost and timeframe of carbon credit verification with a new technical approach, and develop a standard that meets the unique circumstances of African projects and local partners. We apply this approach to aggregating and intermediating projects, assets, and local players with the capacity to generate and facilitate carbon sequestration opportunities.
54Carbon is targeting the following initial project pipeline for development:
A 100,000 hectares concession in Côte d'Ivoire for reforestation development
A 50 MW solar farm installation in Mali
A 100,000 hectares concession in Guinea for reforestation development
A 20 MW distributed solar installation in Puerto Rico
A large scale land concession in Nepal
A 100,000 hectares concession in Ghana for reforestation development
A biodigesters project in Nigeria with 100,000+ heads of cattle
A 200,000 hectares concession in Zambia for reforestation development
54Carbon is also in discussions in Côte d'Ivoire, Ghana, Guinea, Kenya, Nigeria, Uganda, and Zambia, amongst others, around projects in the following areas:
Reforestation
Afforestation
Conservation
Forestry and land management
Biodigesters
Biochar
Clean cook stoves
EV charging
Regenerative agriculture
Solar and wind
Our model allows us to work with a variety of organizations and fill in the gaps for small and local stakeholders to participate in the financial, environmental, and productivity benefits of carbon sequestration projects.
We work with:
Off-take partners to provide verified, transparent, and high quality projects that produce carbon credits
Organizations and companies that may have or are interested in developing carbon projects, but don't have the time, resources, or expertise to develop carbon credits
Smallholder farmers, community organizations, and other local communities and entities that would otherwise not be able to benefit from the income streams represented by carbon projects
54Carbon's overall mission is to identify, develop, and fund climate solutions across the continent.
We are driven by the impact we can create and have a clear set of goals to:
Provide revenue streams to local communities, farmers, and cooperatives
Allow small farmers and others to benefit from climate projects
Create a unique standard of carbon credit verification that works for Africa
Dramatically increase the size and scope of climate related projects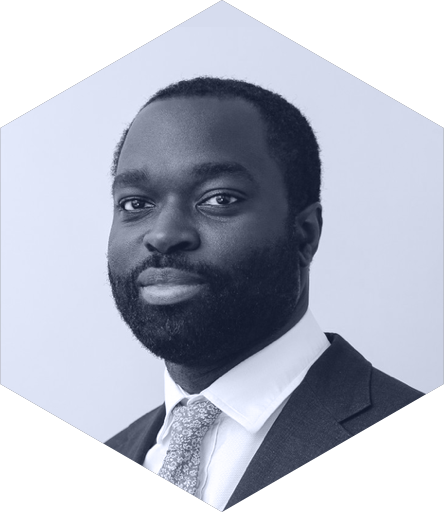 Kofi Owusu-Bempah
Co–founder
Kofi is an entrepreneur in the energy transition space.
In 2012, he founded PASH Global a company focused on developing and investing in renewable energy assets in the emerging markets. PASH along with a co-investor owns the largest solar farm in West Africa, a 50 MW plant in Mali. PASH is the largest distributed generation company in Puerto Rico.
The African and Latin American continents are a major focus of PASH's investment strategy.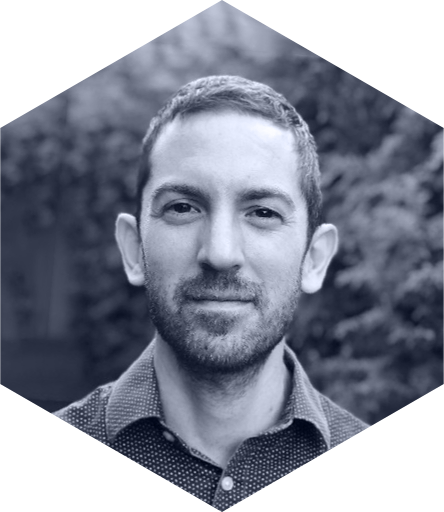 Amit is the co–founder and managing partner of Akili, a long term permanent capital investor and venture builder of African ecosystems. Amit is a serial entrepreneur and investor with domain expertise in cybersecurity, fintech, healthcare, CPG and wireless infrastructure.
Amit previously served as a partner at Prehype, a global venture studio in New York, London, and Copenhagen, and managing partner of Arabella, a healthcare focused product development studio.